Welcome
Dawna Hammers is a songwriter, recording artist, entertainer & music teacher.

With over 35 years experience performing and teaching throughout New England, Dawna has touched and inspired thousands of people of all ages and walks of life with her "Music for the Heart & Soul" lessons, classes, concerts and cds. Dawna's voice is earthy and ethereal and her piano is rhythmic and melodic. Dawna's sound is fresh and uniquely her own yet many compare her to Joni Mitchell, Carol King, Sarah Mclachlan and Norah Jones. Dawna mainly plays ballads, bossa's & blues, however is also very versitile in folk, soft rock, classic rock, world beat and children's music as well.
Dawna's music is inspiring, important, beautiful & cool.
Grammy Award winning saxophonist; Paul Winter said; "Dawna Hammers is an imaginative, soulful songwriter of power and promise!"

World Famous, Master Drummer; Babatunde Olatunji said; "Beautiful voice, amazing songwriter, great performer!"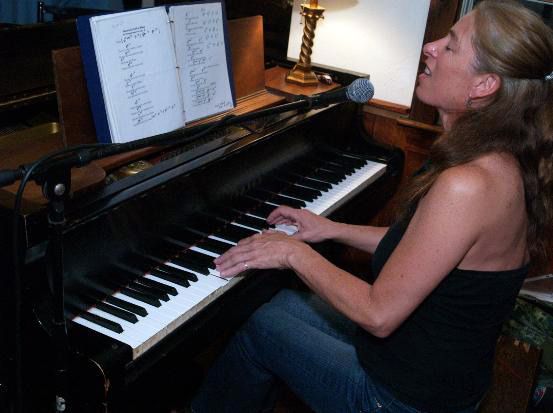 Sign up for Dawna's Mailing list